Published December 16, 2010 in Shevaa in Graphics
Creating every element in you to design from scratch is already an obsolete idea because it is not logical or practical to waste your time creating elements when you can get ready-made templates and switch your focus to other issues in the design process such as creative direction, usability and UI design…etc.
The design resources are spread everywhere in the web and it varies in the type and quality to meet designers' needs. You can either need a stock photo or specific resource to add to your design or a website template where you can customize based on the client's requirements. In the following collection, you will find resources for stock photos, vectors, video footages and audio sound. Also, there are links to HTML and CMSs templates as well as free fonts.
You can use these links to build a resource library or to join the links that provide the largest collection of items you may need.
Stock Photos and vectors
The sites that provide stock photos allow you to download in different resolutions and use them in your site or project. These sites can provide stock vector graphics, flash animation and video footages.
1. Shutterstock (stock photos, vector and video footages)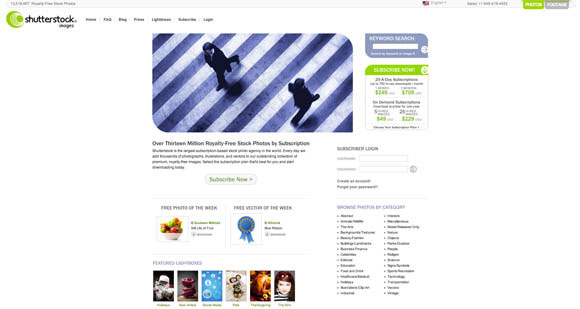 2. Stockvault (stock photos)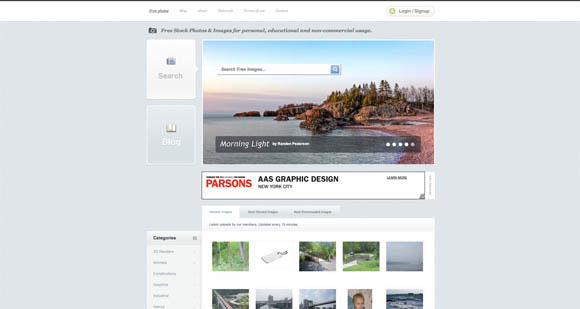 3. Free Digital Photos (stock photos, illustrations)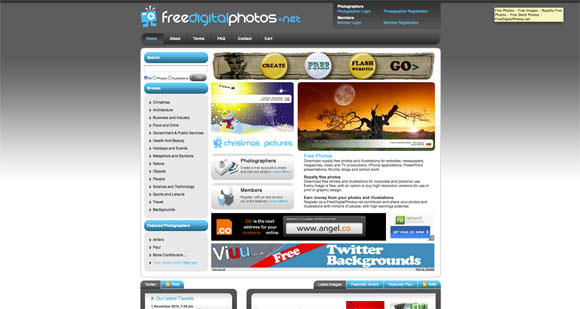 4. Pixmac (stock photos, vector)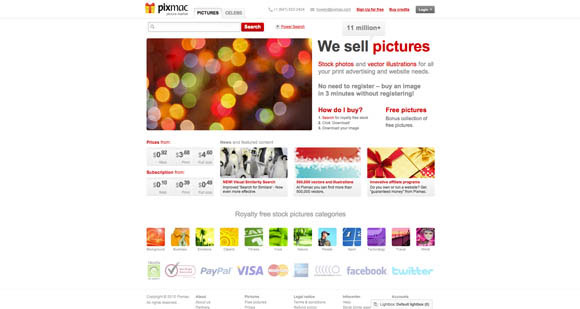 5. Dreamstime (stock photos, illustrations)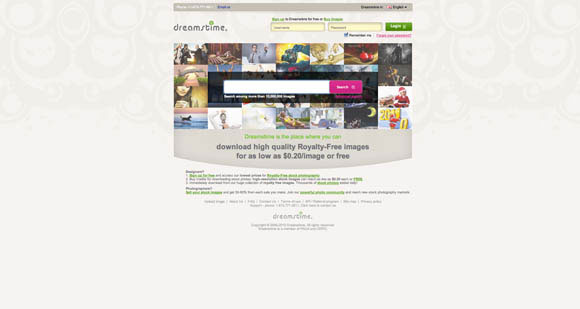 6. Fotosearch (stock photos, video footages, illustrations, clipart)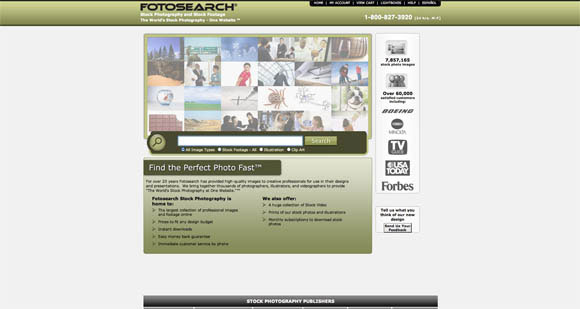 7. Jupiter Images(stock photos, illustrations)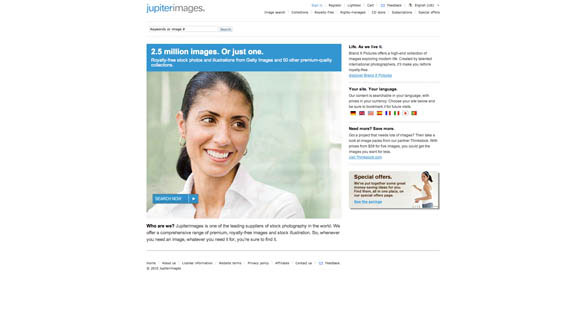 8. iStockphoto (stock photos, vector, Flash, video footages, sound)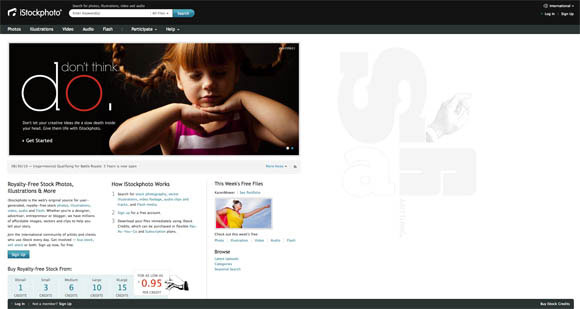 9. Bigstock (stock photos, vector)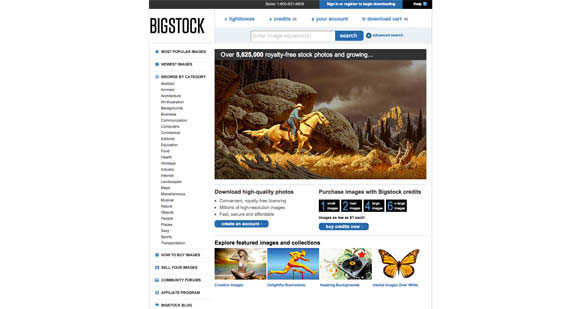 10. Gettyimages (stock photos, video footages, sound tracks)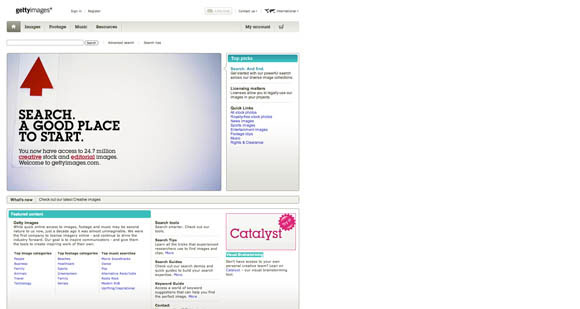 11. Fotolia (stock photo, vector, video footages)
Video and Animation Footages
Video footages are stock video files that you can use in video production projects through video tools such as After Effects, Adobe Premier and FinalCut Pro. The below sites provide video footages in different quality including HD videos.
12. Sony Pictures Stock Footages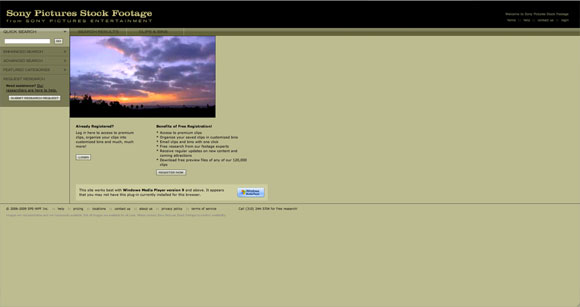 13. Free Stock Footages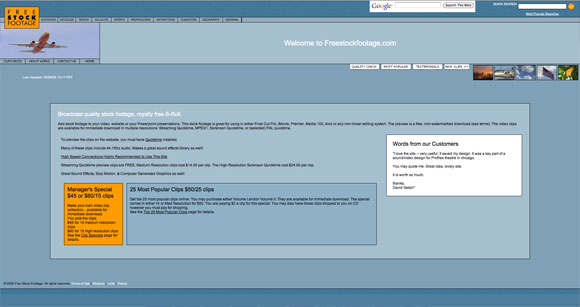 14. Videohive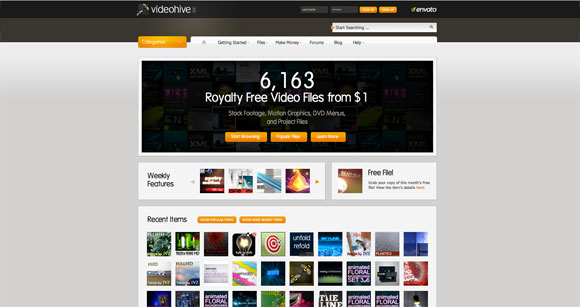 15. Artbeats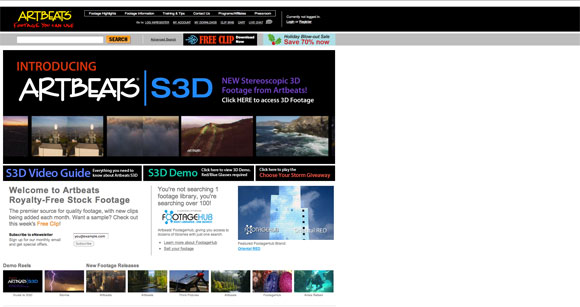 Stock Audio and Sound Effects
When you work in animation or video project, sound and sound effects become a very important part of your workflow because it helps your animation to be more attractive and get the audience attention to it. In the following links, you can find some useful places where you can buy high quality sound tracks.
16. Sound Drangers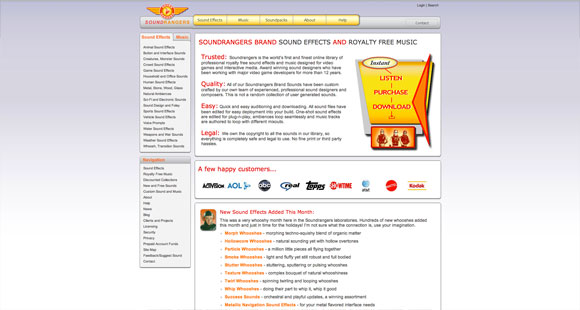 17. Audio Jungle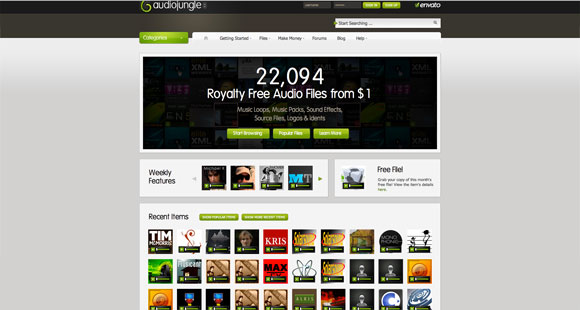 18. Audio Micro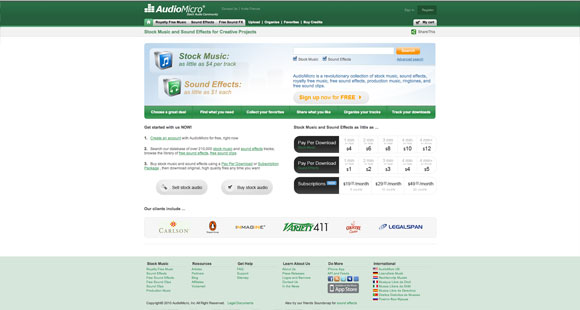 19. Buy Stock Sound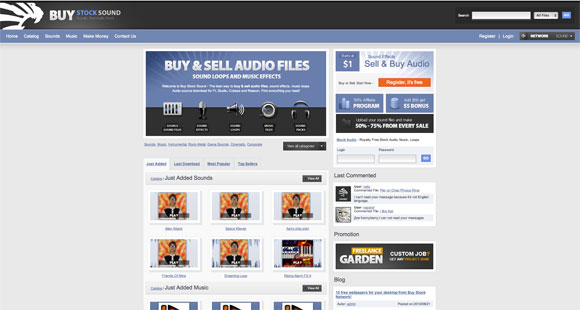 Graphic Resources
Along with the above stock resources, designers can depend on other resources that improve the design process such as Photoshop brushes, icons, textures, PSDs, UI templates and patterns. The below sites provide general graphic resources.
20. DeviantArt (All types of graphic resources)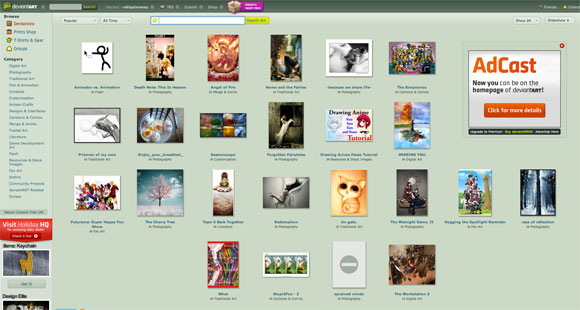 21. Icon Factory
22. Photoshop Files (Icons, PSDs, buttons, brushes, actions and plugins…etc.)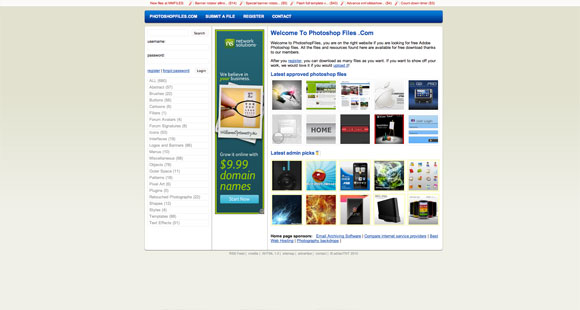 23. PSD Galaxy (PSDs, UI templates)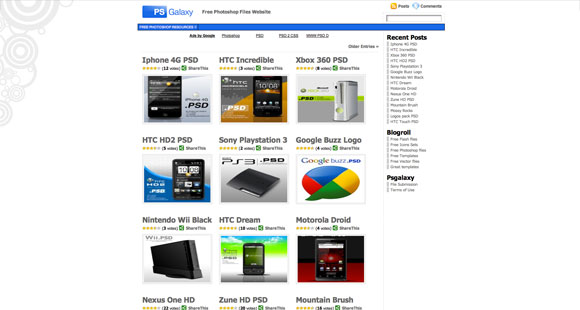 24. Free PSD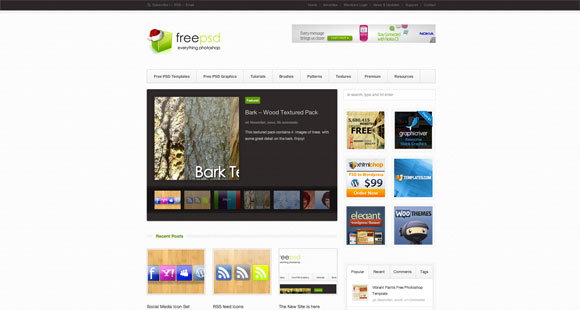 25. Stock Icons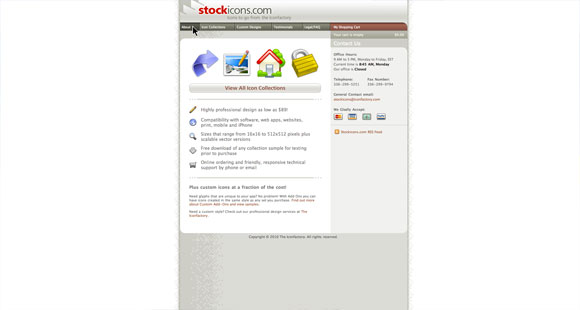 26. Icon Shock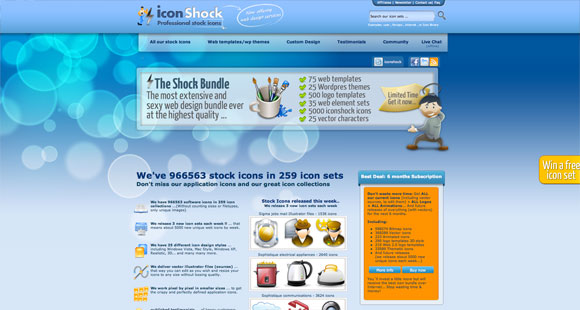 27. Buy Stock Graphics (All types of graphic resources)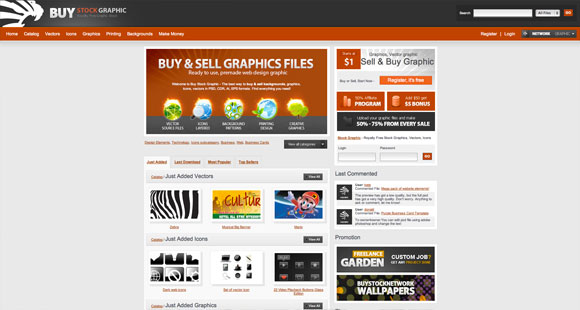 28. Graphic River (All types of graphic resources)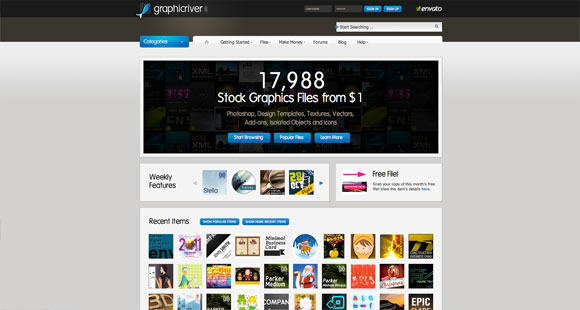 Website and CMS Templates
Sometimes, it is a good idea to build your design based on a template because this is much easier and makes your design smoothly integrated with different CMSs such as WordPress, Joomla, Drupal and Mambo. The next set of resources provides a huge library of website templates. These templates can be for CMSs or static HTML.
29. Dream Template (WordPress templates)
30. Woothemes (WordPress templates)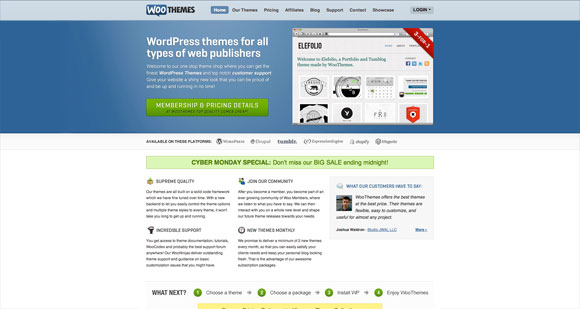 31. Template Monster (HTML, Flash and CMS templates)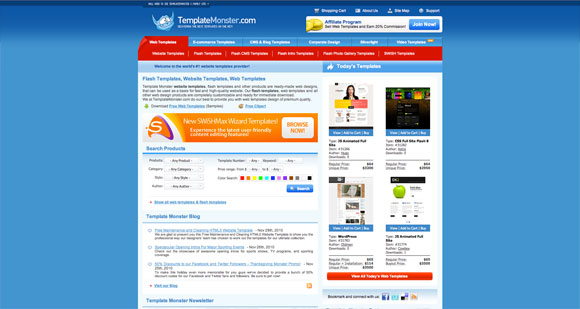 32. Themeforest (HTML, WordPress, Joomla and PSD templates)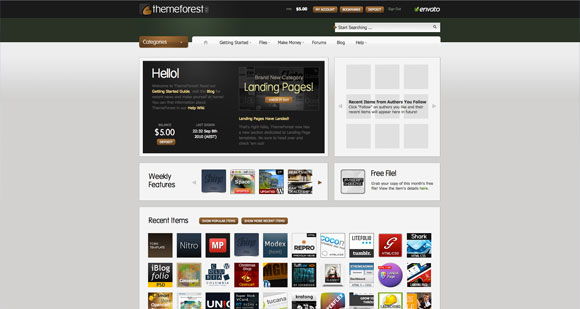 33. WordPress Theme Shock (WordPress themes)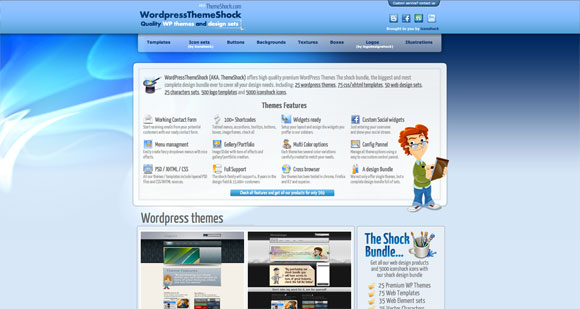 34. Buy Stock Design (HTML, WordPress, Joomla and PSD templates)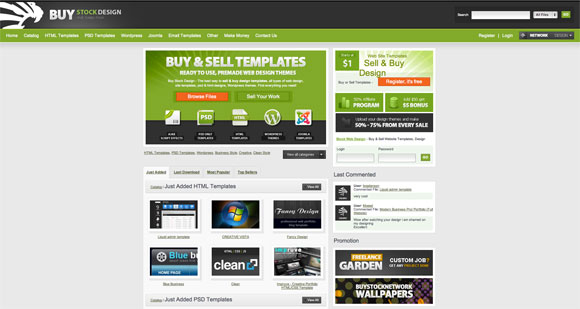 PSD to HTML Converting services
Many designers are not good coders. This was a problem in the past because some clients asked for a complete website rather than the design part only. Thus, this was the reason for losing many projects especially for freelance designers. PSD to HTML conversion sites handle this part as you send them the design in PSD format and they will do the rest. These services can convert your site to static HTML or CMS based sites.
35. Convert2xhtml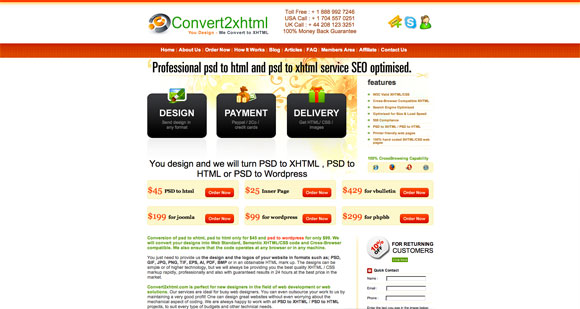 36. HTML Factory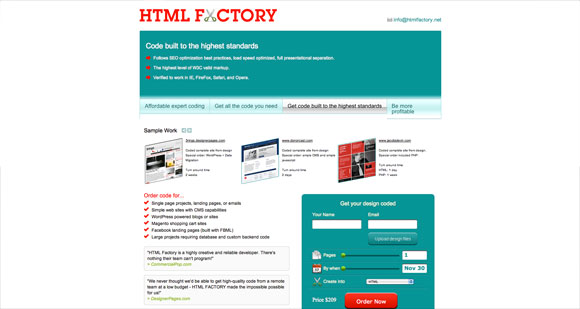 37. HTML Rockstars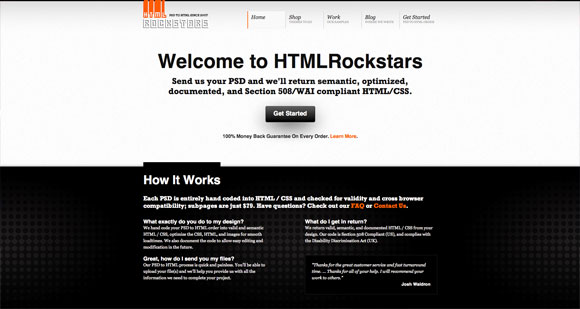 38. PSD2HTML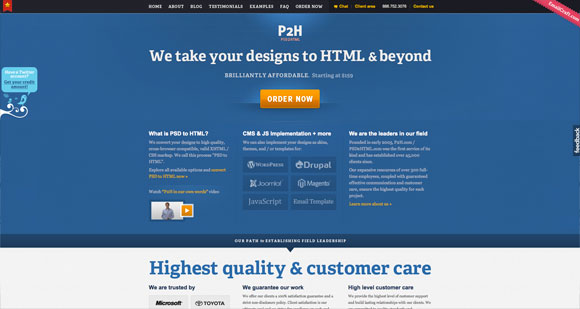 39. SP2HTML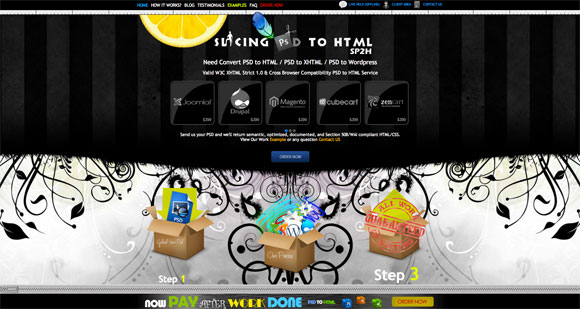 Fonts and Typography
Fonts and typography are essential part of your design because they are used to deliver the content directly to the audience. However, fonts should meet with both design and content needs. Although there are many font styles, only few of them are practically useful in your design and readable by your audience. So, it is important to be careful in choosing the right fonts that will be displayed in your design. Below, are some useful font resources sites where you can find a lot of good fonts to choose from.
40. Action Fonts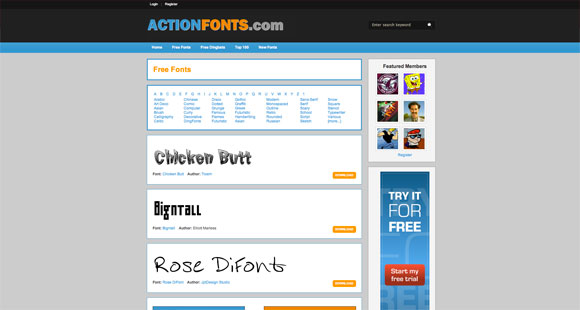 41. Free Fonts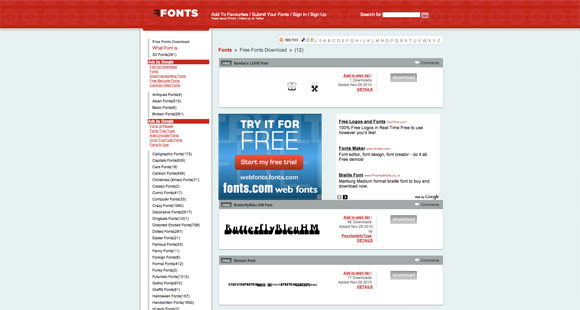 42. Abstract Fonts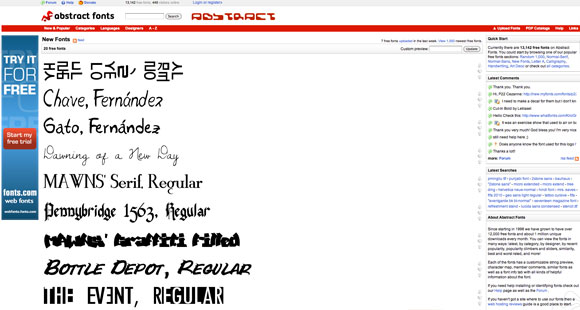 43. Fonts Stock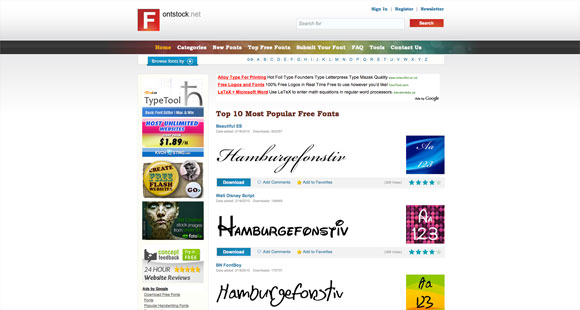 44. 1001 Fonts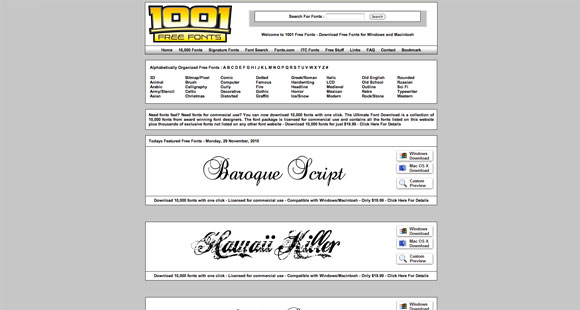 45. Urban Fonts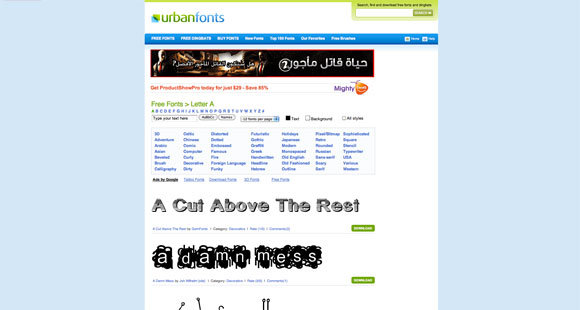 46. Dafont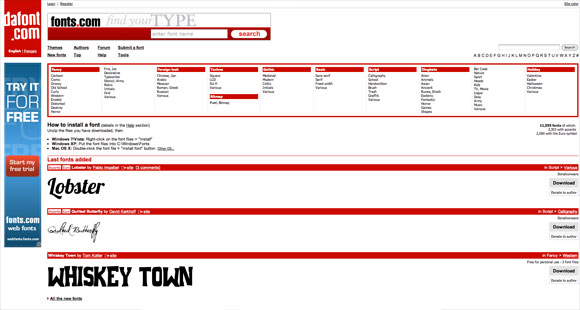 47. Font Space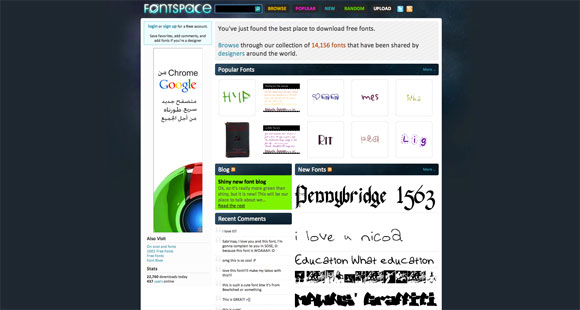 48. Get Free Fonts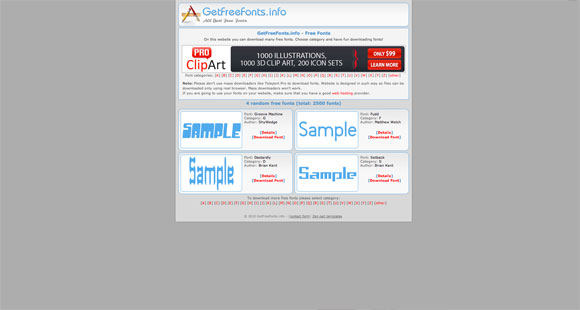 49. Acid Fonts